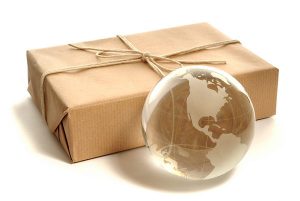 UK/EU Delivery Information:
Shire Archery aims to provide a fast delivery service with up-to date delivery information. Please note that during peak times, or during exceptional circumstances, this may not always be possible. For information about Covid and how it may be affecting delivery's in the UK = Link to Royal Mail Info.
If you require an item for a specific date – please indicate this during the ordering process &/or contact us.
Shire Archery uses the Royal Mail and Couriers to deliver all items ordered via this website.
When ordering, please remember to include your phone number and email so we can contact you.
Weekends and Bank Holidays do not count as 'working-days'.
If you have ordered a large item, please make sure you are in to sign for it.
If you wish you may leave a signed note on your front door asking the delivery driver to leave the package with a neighbor.
Small packages usually take 2-4 working days to arrive within the UK zone- comprising of England, Scotland, Wales and Northern Ireland.
Packages to the EU usually take 5 working days to arrive within that zone (see list below) plus any localized considerations as per that countries internal checks along with any of the handlers/service providers of mail/parcels.
If you order after 2pm your order is likely to be sent on the next working-day.
All our dispatches are treated with great attention to detail and the picking/packing recorded, however if you feel items you have received are incorrect or missing please contact us within 3 days of receiving your order. After this period we may not be able to raise an investigation.
Non-UK Delivery Information:
This website can only accept single transaction orders from outside the UK up-to 2 kg. If your order is over 2 kg or you do not want to conduct multiple transactions and thus receive multiple packages, please contact us for a tailored delivery discussion and direct invoicing, this is a far cheaper solution for all than arbitrarily adding prices to the internal Weight Based Shipping calculator.
Bow orders from outside the UK will have shipping charged separately as there is quite a variance in price and carrier, we would prefer you contact us first to discuss the options.
If you would like to make an initial inquiry of any nature from overseas or need overseas delivery help please contact us. 
For information about Covid and how it may be affecting delivery's in your country from the UK use the link at the top of this page and this International Bulletin Board Link by the Royal Mail.
This map indicates geographical zones and listed below are the country's by zone according to the Royal Mail, (please note Singapore is in World Zone 2, and the USA is in World Zone 3).
Please see tables below for zones by country.
UK – This zone comprises of England, Scotland, Wales and Northern Ireland.
If customers in the Channel Islands and Isle of Man experience difficulty using this site please contact us for direct invoicing and personally organised shipping.
For returns Customers in the Channel Islands and Isle of Man can access all of the UK services through their local postal operator.
See delivery information above.
Europe
This zone comprises the following countries:
| | | | |
| --- | --- | --- | --- |
| Albania | Denmark (EU) | Kyrgyzstan | Russia |
| Andorra | Estonia (EU) | Latvia (EU) | San Marino |
| Armenia | Faroe Islands | Liechtenstein | Serbia |
| Austria (EU) | Finland (EU) | Lithuania (EU) | Slovakia (EU) |
| Azerbaijan | France (EU) | Luxembourg (EU) | Slovenia (EU) |
| Azores (EU) | Georgia | Macedonia | Spain (EU) |
| Balearic Islands (EU) | Germany (EU) | Madeira (EU) | Sweden (EU) |
| Belarus | Gibraltar (EU) | Malta (EU) | Switzerland |
| Belgium (EU) | Greece (EU) | Moldova | Tajikistan |
| Bosnia Herzegovina | Greenland | Monaco (EU) | Turkey |
| Bulgaria (EU) | Hungary (EU) | Montenegro | Turkmenistan |
| Canary Islands | Iceland | Netherlands (EU) | Ukraine |
| Corsica (EU) | Irish Republic (EU) | Norway | Uzbekistan |
| Croatia (EU) | Italy (EU) | Poland (EU) | Vatican City State |
| Cyprus (EU) | Kazakhstan | Portugal (EU) | |
| Czech Republic (EU) | Kosovo | Romania (EU) | |
World Zone 1
Covers all countries, not defined as being in Europe or World Zone 2.
World Zone 1 generally covers countries in North America (excluding the USA), South America, Africa, the Middle East, the Far East and South East Asia.
World Zone 2
This zone covers the following territories:
| | | | |
| --- | --- | --- | --- |
| Australia | Belau | British Indian Ocean Territory | Christmas Island (Indian Ocean) |
| Christmas Island (Pacific Ocean) | Cocos Islands | Cook Island | Coral Sea Island |
| Fiji | French Polynesia | French South Antarctic Territory | Keeling |
| Kiribati | Macao | Nauru Island | New Caledonia |
| New Zealand | New Zealand Antarctic Territory | Niue Island | Norfolk Island |
| Norwegian Antarctic Territory | Papua New Guinea | People's Democratic Republic of Laos | Pitcairn Island |
| Republic of Singapore | Solomon Islands | Tahiti | Tokelau Islands |
| Tonga | Tuvalu | US Samoa | Western Samoa |
World Zone 3
This zone covers the USA.